Emergency Dentistry Near You
A dental emergency is any oral injury that causes bleeding, intense pain, or fractured facial bones. Even more serious issues, such as spreading infection, movable teeth, and tooth loss, might arise from untreated dental disease. In case of any dental problems, you can reach out to our emergency dentistry in St. Albert without any hesitation.
All the dental technology you would anticipate from your family St. Albert dentist is available at our office. We offer care in a secure, spotless, sterile, and expert dental setting.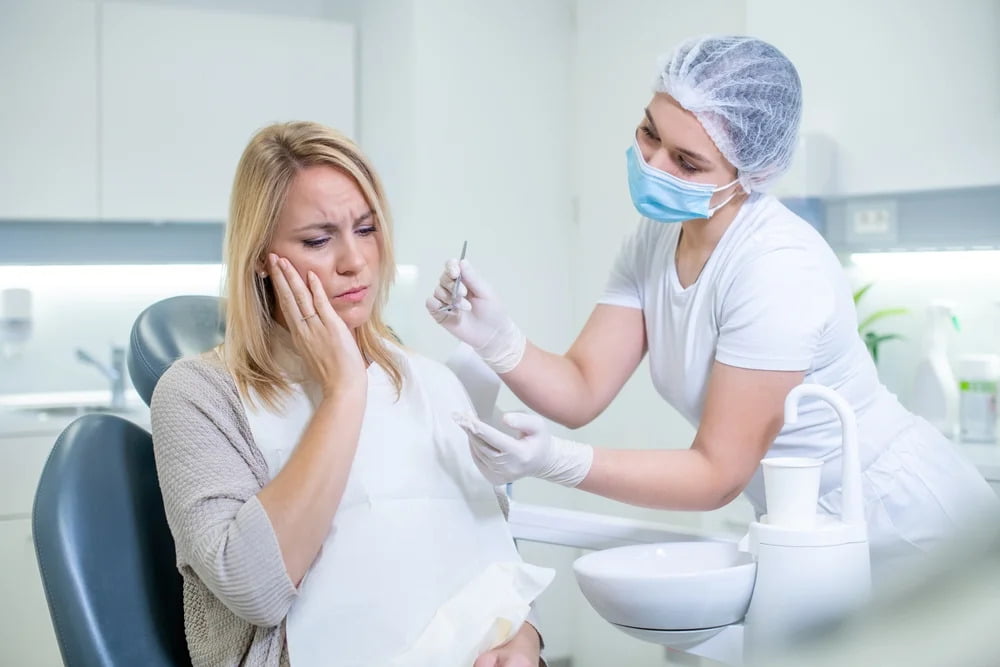 What is The Most Common Emergency in The Dental Office?
Here are the dental emergencies that happen most frequently in dentist clinics.
• Severe toothache.
• Knocked-out tooth.
• Dental abscess.
• Extruded tooth.
• Lost or broken dental restoration.
• Severe soft tissue injury.
Our 24-hour emergency dentist near you, for various dental emergencies, provides same-day urgent care appointments and services. We're here for you; you can seek emergency dental services immediately, whether your teeth are broken or bleeding gums.
Is a Severe Toothache an Emergency?
A severe toothache may qualify as a dental emergency, mainly if it is excruciating and long-lasting. In addition, it can be a sign of an underlying problem, like an abscess or tooth infection, that needs to be treated right away by a dentist. For a severe toothache, seeking dental care right once is advised to address the underlying issue and reduce discomfort.
For teeth to heal after being cracked or fractured, our emergency dentist in St. Albert with make the necessary repairs. These issues will only get worse if they are not handled right away.
Contact Our Emergency Dentist in St. Albert!
Our emergency dental clinic offers immediate attention and treatment for those with severe toothaches, damaged teeth, infections, or other urgent oral health problems.
Dental emergency problems are handled quickly and successfully by our qualified dental specialists. Patients can anticipate a rapid examination, diagnosis, and selection of the best therapies to reduce discomfort and care for underlying dental issues. Patients' immediate needs are prioritized at emergency dental clinics, which offer prompt and effective care to protect their oral health and general well-being.
Book our emergency dentist appointment right away!